2019.01.18 Seminars on Business Management and Comm.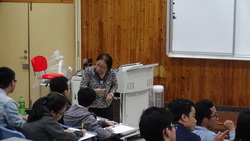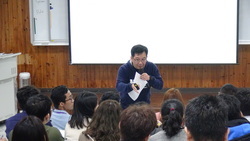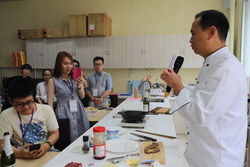 On January 18th HMC assists to College of Engineering hold to 2019 National Ilan University Winter School Green Technology Camp-Seminars on Business Management and Communication.
Our Dr. Hui Olivia Chang, Department of Foreign Languages and Literature; Prof. Chun-Ju Wang, Chair, Department of Applied Economics and Management; Dr. Yi-Fan Tung, Department of Leisure Industry and Health Promotion; are teaching course of the "Management Case Study", "Business English", and "Restaurant Management - Introduction to Steak". Students also have practical operations of steak, this is attracting the interest in food and beverage issues.